This past weeks declutter turned out pretty good. I only had less than 1 pound of trash to take out after I was done going through the shoe rack, closet and dresser. There are currently four bags of  donations waiting to take to a local thrift shop! After my last bit of donations from the kitchen challenge, I decided to list out and give a value to the items I am giving away.  Also, I am learning to take my items to a store I don't visit very often. It's a hoot when I am visiting GW and see something I gave to the store!
I am using Salvation Army's on line list of donated good values. My total value for donated items from this weekend is $114.84
There was a 50% off day at GW this past weekend. I didn't go but instead started a project list of items that either need to be cleaned, painted or re-purposed. It is my goal to show you the things I do with all my thrifty finds. May end up as Thrifty Daze Thursday!
I also ended up re-purposing a vintage frame to store my earrings. I now have a place for my earrings and it adds a bit of charm to my dresser. I used left over shelf liner from the Kitchen ReDesign and taped down the sides to the glass. I inserted it back into the vintage frame and set it on the dresser.  I think it works very nicely with the rest of my decor.
I apologize in advanced for the poor quality of the photos. I am a noob to this!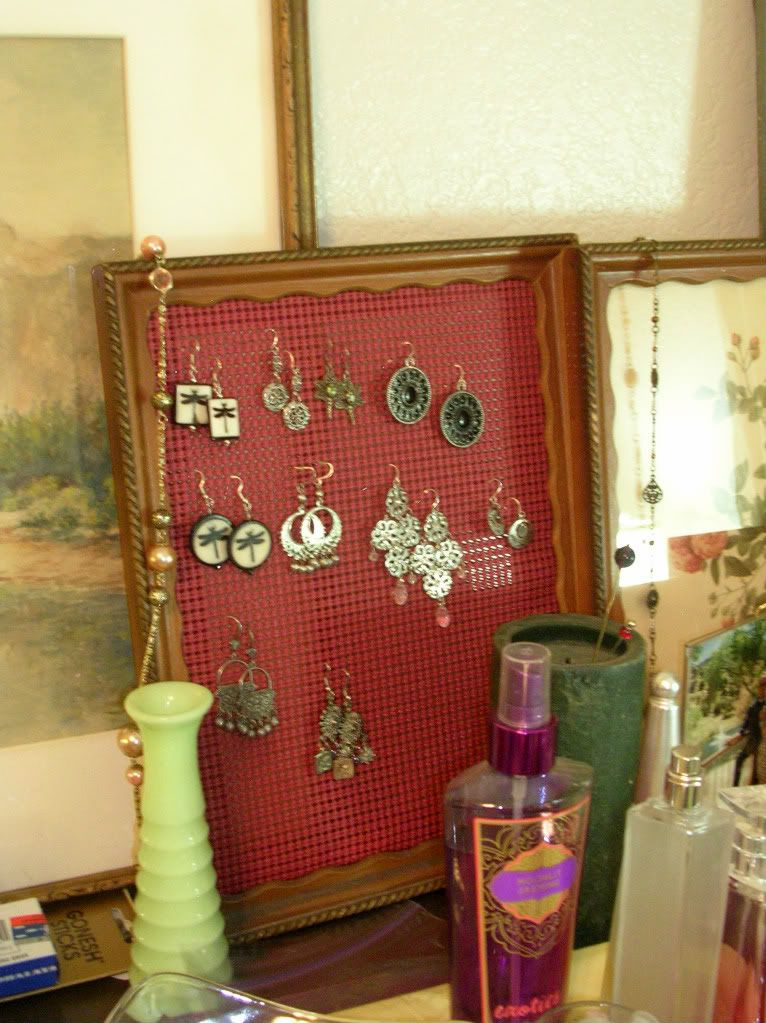 au revoir!