I honestly could not remember if I ever introduced you to my furry kids (well, one is wet but he's still a kid).  They are my comfort and my loves. I honestly don't think I could have survived the darkest moments of my life without the comfort my pets have given me. They rank just about as high as my family and friends do on my list of things I love the most.
The oldest is Beltaine. A Russian Blue/Siamese mix born on well, Beltaine (Celtic celebration of Spring, May Day). This coming year, he will be sixteen. An ex of  mine picked him out of a litter because he had a snotty nose. He is my little man. He is tenacious and loves to be on my lap no matter what I am doing. Like now for instance, he's sitting next to me, staring at me as if to say…"get that laptop of your lap, it's MY space!" Sadly, my first cat Pooh Bear who was B's companion for 10 years died several years ago. I miss her greatly.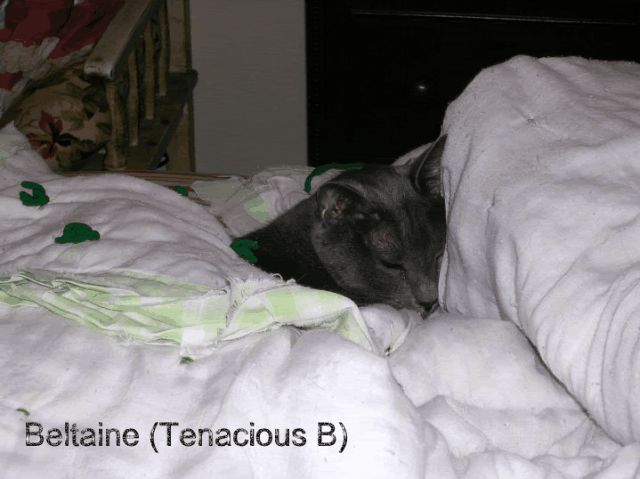 Then comes Isabeau. She is a Snowshoe variety and most certainly is my trouble child. She is curious about everything and smart to boot. I named her after Michelle Pfeiffer's character in Lady Hawke. This year she will be eleven. I should have called her Horse because she eats like one. I love this little girl and damn, can she make me laugh.
Then we have Hermione. A Yorkshire terrier named after Hermione Gingold from GiGi. I adopted in 2012 from my local animal shelter. I found her online through a pet search and I called because the add had no picture. They told me she had yet to go on view and would be the next day at 11am, I was there by 11:20 and walked out the door a proud mama of a one year old Yorkie. She is adorable and has come such a long way from being the scared little thing to a very vivacious, loving dog. I created a facebook page for her dedicated to promoting the rescue of animals in need of forever homes. If she get's 1000 likes, my good friend is getting her a steak!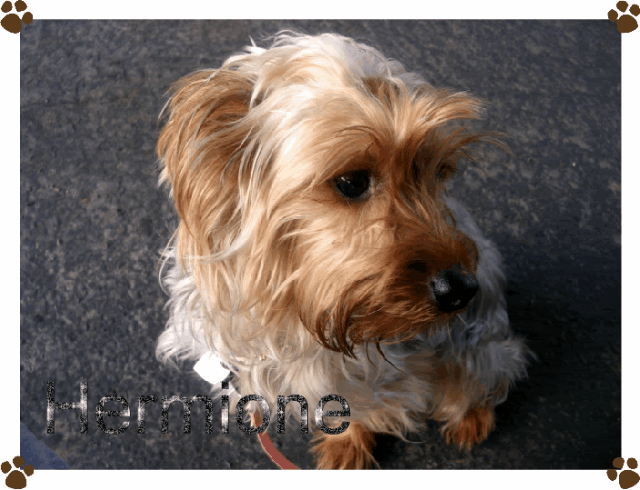 Lastly, and the most camera shy, is George Cinq.  My blue Beta fish…thus named since he's the fifth beta fish I have had…all named George.  He sits on the sink in my bathroom…away from the mighty hunters called my cats!
In honor of the post today here are a couple of sites I visit on a regular basis for all things pets.
Pretty Fluffy – all about life, style and fluffy pets
The Daily Wag – the daily adventures of Martha Stewart Frenchies Francesca and Sharkey
and for some cat humor, there is Two Lumps
au revoir!
(Hermione asked to remind you to like her page, she really likes steak!)