I headed over to Ace Hardware this past weekend to get my free quart of Clark+Kensington flat enamel paint. I picked the color Milky Way for a future project that I have for the home office.  As I wait rather impatiently for my Sunday paper to be delivered, I went through all my supplies in my tool box. For some reason, I have four sets of Allen wrenches (good for those of us that purchase items from Ikea), three sets of screw drivers, various washers, and tools I have no idea what they do.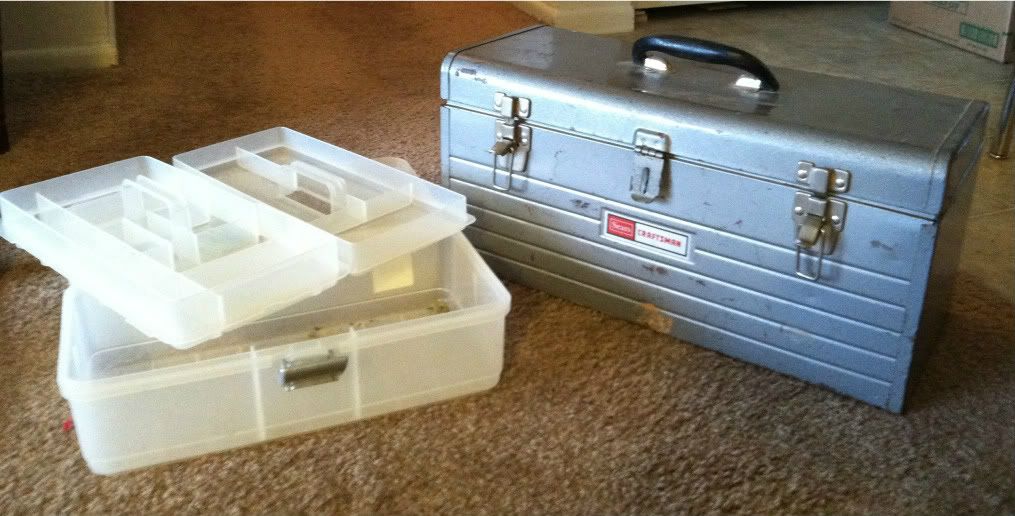 I recently found a Sears Craftsman metal tool box at the thrift shop for about $6.99 which I have deemed the DIY tool box. I cleaned it up and added the following items to have for all my DIY projects:
One set of screwdrivers
Allen wrench
box cutter
Hammer
picture hanging kit and various sized nails
putty knives
level
cork pads
paint brushes
paint can key
The household tool box will have the following:
hammer
Allen wrench
screwdrivers
wrench set
pipe cutter
putty guides
box cutter
wire cutters
molly screws
crow bar*
sledge hammer*
*these will live outside the tool box since they are large items
I pretty much have what I need to do small maintenance for the apartment and get a good start on my DIY projects. Nothing says empowered like a girl with tools!
au revoir!